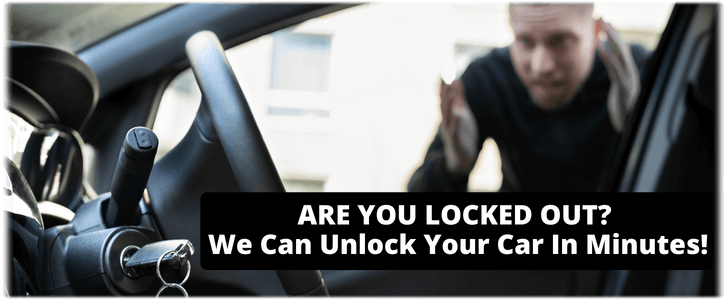 Can't unlock your car? Our New York City team provides a car lockout service for any make or model. We open your car with extreme caution to avoid any damage, and we can unlock the lock in minutes. We are always available to assist you and can do so quickly and easily. In addition, our team is honest about pricing over the phone and will have you back on the road in no time. We may not be able to give you the exact amount over the phone, but we ensure that it is the most reasonable in the market. As a result, you can call us readily in New York City when locked out of the car or when you need car key cutting.
Car Unlock Experts Near You
Our emergency car lockout service is dependable; with experts always nearby, we'll be at your location in minutes. Once you call our number, you can be confident that the technician who arrives at your site is an experienced professional. Our men have successfully unlocked hundreds of cars and understand how to treat your valuable vehicle with the utmost care. In addition, our team members also use the most recent, cutting-edge tools to open your car doors. Our crew ensures that each customer receives the best service possible in New York City. We understand that you would not like the idea of just anyone doing the task, so we have our specialist do it. Furthermore, expect to receive the best keys on the same day. So, if you need to unlock your car, contact us immediately at (347) 809-6432!
Affordable 24-Hour Car Lockout in New York City
We never know when your car will have a problem. Perhaps when you're partying at a friend's house, either early in the morning or late. We are only a phone call away in New York City, and our technicians are always available around the clock to ensure that you will not be stuck for too long. Moreover, our customers will receive reasonable prices, and our team will use cutting-edge technology and tools to unlock your vehicles. We want to ensure that jobs are completed correctly and look great. Therefore, call us if you need our fantastic, day-in, day-out, high-quality car lockout service in New York City!
Quick Auto Unlocking Will Come Your Way!
Our men are skilled. That is why they can work fast, thus making you pay less in New York City. Also, we work without sacrificing the quality of the service. Our first-time clients have become regulars because they have seen how we do the task. You will never regret hiring us because this industry is the most exceptional. We do not like anyone being dismayed, so we keep learning new ways in smoothly open vehicles. Therefore, if you need an emergency car lockout service in New York City and choose our company, you can be confident that our auto specialist will treat your vehicle with the same care that he does his own.