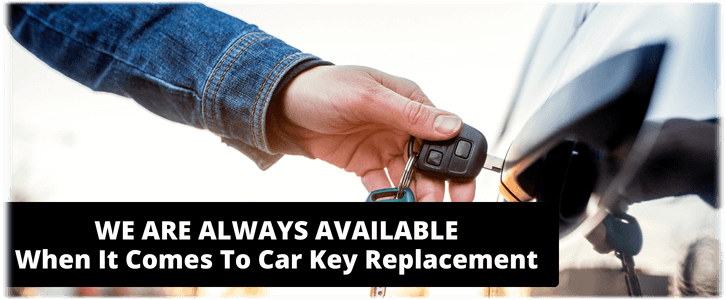 Are you looking for a car key replacement in New York City? Our team is the most experienced in auto key cutting. We can cut and program car keys without using the primary dealer's security codes. In addition, our team has a significant advantage: we are mobile and can respond quickly to your needs with a single phone call. Our automotive experts are experts in all types of car keys. We work with a wide range of car keys, including standard keys, transponder keys, smart keys, etc.
Moreover, we do not want you skirmishing for a long time, so we ensure you are right here. We have a fully mobile crew to duplicate your car keys. We do not let anything hinder our service to you. Call us anytime, and we'll be there in 30 minutes, anywhere in New York City! We serve you along with our decade's worth of experience in car key cutting. There is no need to fret because we got your backs! Give us a ring!
Reasonable Yet Elite Car Key Replacement
There's no need to panic if you've misplaced your car keys. Our team is mobile, with car key replacement technicians and service vans waiting to dispatch to your location. There is no need to tow your vehicle because our mobile units carry key duplicators and offer car key cutting services on the spot. We finish the job much more quickly than the competition or the dealership. Our team takes pride in being one of New York City's most affordable key replacement service providers. Likewise, we believe that high-quality services should be affordable, so we charge a reasonable fee. So, if you require immediate car key replacement service, call us at (347) 809-6432! Therefore, you do not have to worry about the ay when doing service with us in New York City. We make sure that we give you excellent vehicle keys while paying less.
Are You Looking for a 24-Hour Auto Key Cutting in New York City?
Accidents happen, and you may lose your key or break your key. We never know when it will fail; it could happen at any time of day or night. The last thing you need to be concerned about is waiting for your neighborhood store to open. Our New York City team provides an auto key replacement and car unlocking 24 hours a day, seven days a week, including public holidays, for your peace of mind. You will not need to wait for the next business day because we're here for you. Our squad gets to your location fast because we know how it is to lose a car key. A car key replacement and having spare keys will save you time, money, and frustrations in the long run.
Furthermore, since misplaced auto keys don't have a schedule, our team is always active in getting to you. When it comes to responding, we act with no dilly-dallies. So, if you need our car key replacement service in New York City, call us right away!